The pots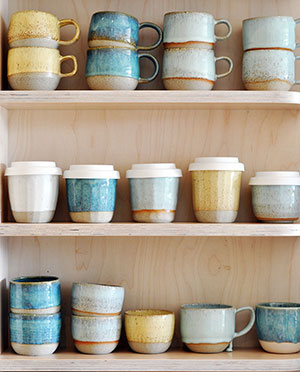 Hand-thrown, or hand sculpted stoneware pottery, made in Sydney, Australia.
Cups, mugs, plates, and pots are decorated with glaze and fired at 1300 degrees.
Highly Durable Stoneware Dinnerware, Dishwasher Safe And Microwave Safe.
You can buy already made products in the online shop or you can order custom made products by sending a message on the contact page.

The potter

I am a French / Australian potter. I have always been fascinated by the texture and feel of ceramics. I started making pots for the garden, then I made things for the kitchen and now my house is filled with them. I sell my pots in different shops around Australia and now on my own website TomaPots.com since 2016 … Thomas Castets